Our Product
Chain Link Fence
High security chain link fence ,PVC coated, razor wire.

Chain link fence is manufactured from wire woven into a diamond mesh pattern. It is extremely versatile, and relatively inexpensive as a means of general boundary demarcation.
Chain link fencing (also known as wire netting, wire-mesh fence, chain-wire fence, cyclone fence, hurricane fence, or diamond-mesh fence) is a woven fence usually made from galvanized or green PVC coated steel wire.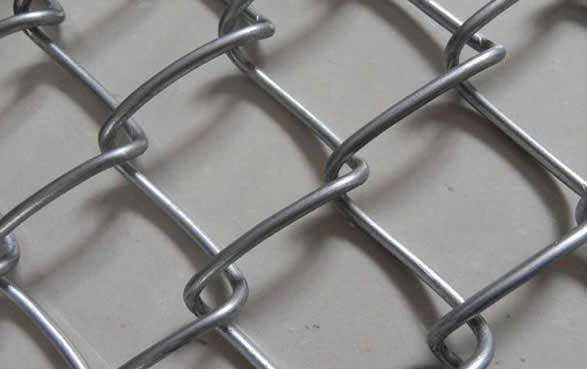 This kind of fence has a variety of mesh options that are combinable with steel angle section, hollow section, or concrete posts to produce traditional fencing designs. The heavier gauge wire options can also provide a relatively good degree of security.
We offer chain link fence with a height ranging from 900 mm to 3600 mm.
The finishes can be galvanized, PVC coated bright core wire, PVC coated galvanized core wire.
Chain link fence offers medium security for industries, schools, parks, road and rail sides, etc.

HIGH SECURITY FENCING: Chain link fence mesh + razor wire concertina combined system.
High security chain link fence is made with PVC coated chain link fence mesh, razor wire or concertina wire tapes to reinforce the security. Can be used for military uses.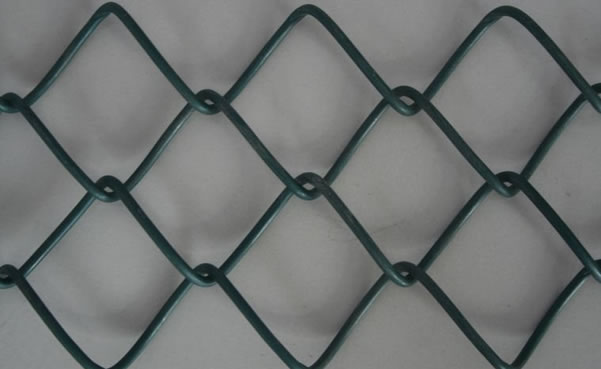 PVC coated chain link fence mesh
Following is the technical details for 2.40 meter High Security Chain Link Fence System one of our recent fence projects in India Market. We welcome custom orders.
The high security fencing is composed of 2.40m High Security Chain Link Fence and 7.0m Wide x 2.40m High Security Chain Link Gates in accordance with the following technical specifications.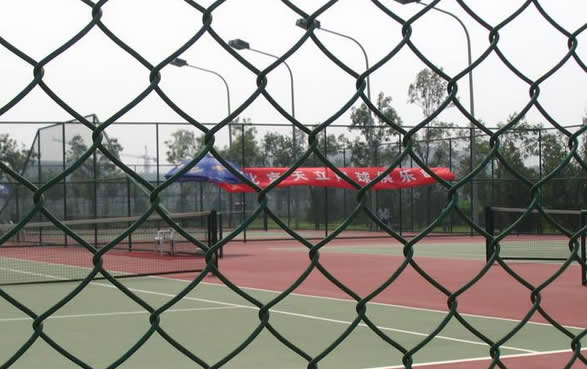 Technical Specifications:
| | | | |
| --- | --- | --- | --- |
| No. | Description | Qty | Unit |
|   | Supply of Security Chain Link Fence |   |   |
| 01 | 2.40m High Security Chain Link fence | 2865 | Meters |
| 02 | 7.0m Wide x 2.40m High Security Chain Link Gates | 14 | Nos. |
| 03 | Option 1: 1.20m Wide x 2.40m High Security Chain Link Personnel Gate, Type  1 | 14 | Nos. |
| 04 | Option 1: 1.20m Wide x 2.40m High Security Chain Link Personnel Gate, Type  2 | 14 | Nos. |
Chain Link Fence Materials – MS/ mild steel wire.
Wire Diameter – 3mm (10 SWG Gauge).
Opening – 55mm X 55mm Mesh.
Fence Width – 2.62 meter and length - 15 m per roll.
Finishes: Hot Dip Galvanized, 150GSM or PVC Coated galvanized mild steel.
Helically wound mesh 3.15 mm diameter wire